Our Products
---
Wilo Water Pumps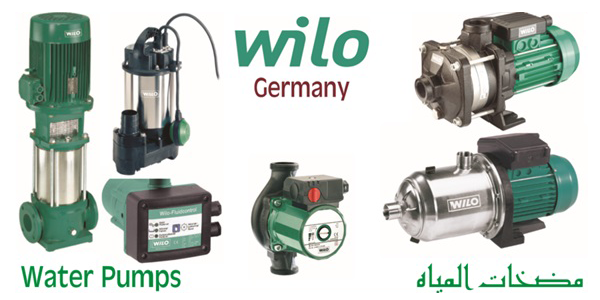 The corporate history and tradition of the Wilo company goes back as far as 1872. Since then, the "Kupfer- und Messingwarenfabrik" (copper and brass goods factory) once established by Caspar Ludwig Opländer in Dortmund has gone from strength to strength. Today the Wilo Group is one of the world's leading manufacturers of pumps and pump systems for heating, ventilation and air conditioning as well as water supply, sewage disposal and wastewater treatment. Moving with the times has always been the Wilo way. With a firm focus on the future, the company is heavily involved in research and development and increasingly markets itself as a system supplier rather than a manufacturer of individual products. More Details....
State water heaters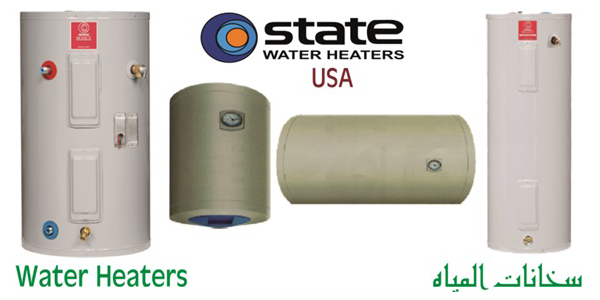 State Water Heaters, a brand of State Industries, Inc., is a leading manufacturer of commercial and residential water heaters. State offers over 500 water heater products, and has consistently developed new technologies to ensure longer product life. Based in Ashland City, Tennessee, State has seven water heater manufacturing plants. Hundreds of distribution centers across the United States ensure efficient service to State's national customer base of residential homeowners, wholesalers, contractors, and other members of the engineering community. All State products are backed by customer technical support and durable tank and parts warranty. More Details....
Itap Valve & Fittings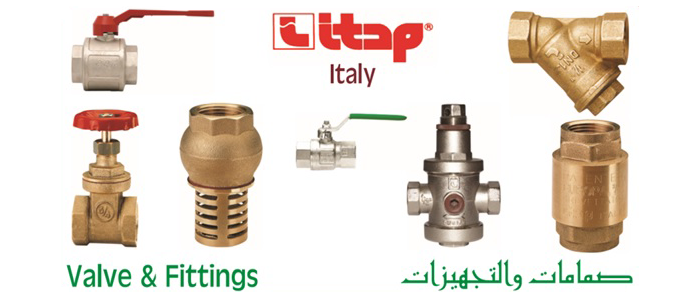 Worldwide known for the production of check and foot valves, today ITAP offers a large range of ball valves, bibcocks, PRV.2004: ITAP takes on the new challenge of the heating components production.Fittings for multilayer, copper, polybutylene and PB pipes. Including the innovative Multi-Fit system. More Details....
Reflex Pressure Vessels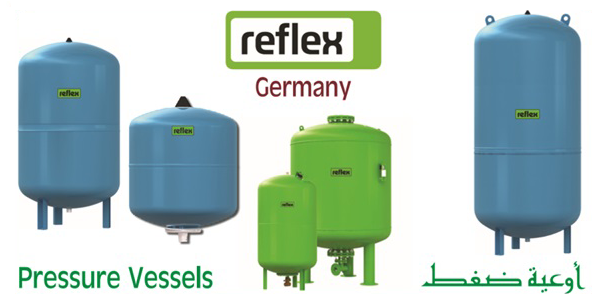 Reflex Winkelmann GmbH is a leading solutions provider for the smooth operation of water based systems in building services. We have been successfully growing for a number of decades in this technically demanding and increasingly important market. More Details....
Structural water Filters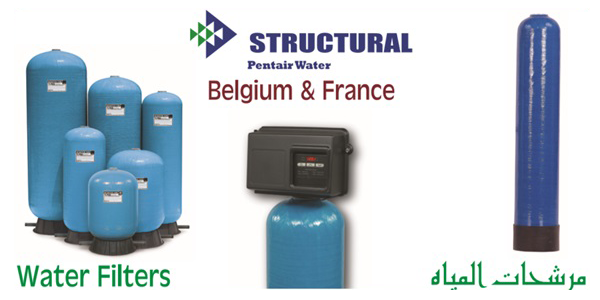 5. Founded in 1954 as "Structural Fibers", the company originally produced aircraft and defense components. However, that quickly changed when Structural developed a patented process that revolutionized the water treatment market by introducing small composite pressure vessels. Structural quickly became the recognized world leader in pressure vessel technology, later expanding its product line to include larger tanks for industrial applications. In 1999, Structural was acquired by Pentair, the world's leading manufacturer and marketer of composite pressure vessels, as part of its Water Treatment business unit. More Details....